Burch Livestock
Since 1990, we have been producing top-quality steers competitive at the state fair–level by AIing to top club calf sires. Recently, to improve the maternal side of our operation, we purchased two bulls, which were turned in after AIing for one cycle. The first is a black baldy we call "Cowboy Joe;" he is a Plainview Lutton E102 (purebred Angus) son out of a Slick 50/Hired Man daughter. Cowboy Joe is a low birth weight, calving-ease special. Slick 50, as most of you know, is a 5-Star calving-ease Maine Anjou and a 4-star Maine for milk. Hired Man is Double Stuff on the bottom side. As we see it, Cowboy Joe combines Angus, Shorthorn and Maine into a sound, calving-ease, high-maternal, genetically-clean package.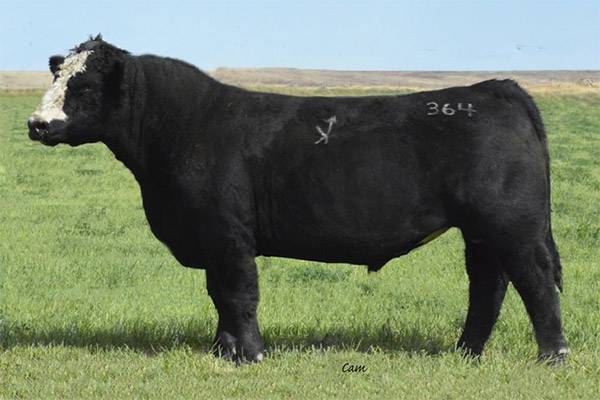 The second bull we purchased is another black baldy named "Black Jacket." He is a Yellow Jacket (Lifeline x HooDoo) son out of a Drager Donor 501, who is Heat Seeker x Meyer 734 x Angus. He is a full sib to the Grand Champion Progress Steer at the 2010 Texas Junior Livestock Association Fall Classic and a full sib to the 2011 Reserve Grand Champion Steer in Ft. Worth, Texas. This Yellow Jacket son brings Angus, Shorthorn, Simmental, Charolais and Maine Anjou genetics together into what should be a highly-maternal female-making machine. Offering maternal females and competitive steers makes Burch Livestock a must-see stop for any competitive individual.

It has long been said that western cattle are stouter, sounder and thicker. Because of the diverse environment in which these cattle are raised, they respond to feed very well and stay healthy. These cattle are required to travel miles for feed and water.
---